Welcome to our third Christmas Gift Guide which solves all your problems when it comes to deciding what to buy your partner this Christmas. The list of exciting cities is huge, offering everything from grand castles, world famous landmarks, top class restaurants and thrilling nightlife. This useful guide will help you decide which city is the perfect match for your partner, and hopefully you will get an invite too!
In the heart of London, overlooking Regents Park, Danubius Hotel is a luxurious hotel offering spacious, contemporary rooms and excellent facilities. Located a stones' throw from many well known landmarks and with good access to public transport you will easily be able to see all the famous sights on your list!
If a room in a castle is more your partners' style then a stay at Melville Castle Hotel in Edinburgh is just the ticket. This 18th century castle is close to the city centre yet surrounded by luscious woodland where you can try your hand at clay shooting, golf or horse riding – activities available locally. However you choose to fill your day, you can spend your evening relaxing on a comfy sofa, next to the roaring fire.
If a getaway adventure doesn't quite hit the spot then you can choose one of our new day experience vouchers.
If your partner likes fast cars then our Ferrari and Lamborghini Driving Blast will surely impress! Both are amazing sports cars but both drive very differently. After a full briefing from a fully trained instructor your partner will get to take the wheel of a Ferrari and then jump into the cockpit of a Lamborghini. This is one present he won't forget!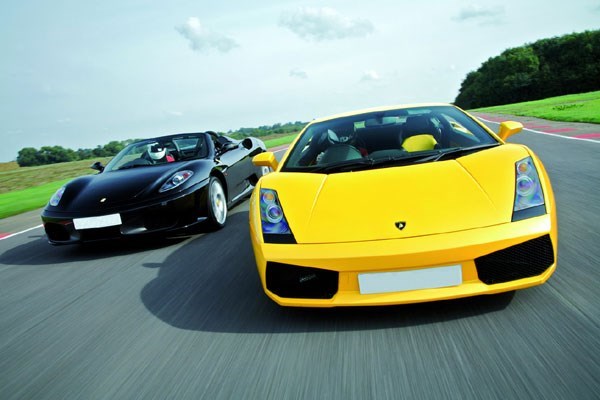 If you want to experience the adrenaline rush together then a Bungee Jump for Two is just the ticket. You will be slowly hoisted up to the required 160ft after a safety briefing, and then there's nothing else to do but… jump!
THE PERFECT GIFT FOR YOUR PARTNER IS ONLY A FEW CLICKS AWAY.  DOWNLOAD OUR PARTNERS GIFT GUIDE HERE
Vouchers can be purchased at www.hotelvouchershop.com